2021 showjumping circuit in Ehlersdorf
Club for the promotion of Showjumping

As more and more national showjumping competitions have been canceled over time, we thought about ways to improve the quantity and quality of show jumping competitions in our region. Thus, we are planning to organize four demanding shows under good conditions here in Ehlersdorf during 2021.

At our facility in Ehlersdorf, we have a spacious ebb-and-flow ring and two separate warm-up areas, which gives us the opportunity to offer you great show conditions. The circuit will extend over the entire outdoor season and include four shows, with the first show planned for the end of April.
Preliminary dates:
| | | | | |
| --- | --- | --- | --- | --- |
| 1. | 30th of April to 2nd of May 2021 | Ehlersdorf | S** | more Details |
| 2. | 14th of May to 16th of May 2021 | Ehlersdorf | S** | more Details |
| 3. | 29 of June to 1st of July 2021 | Ehlersdorf | S** | more Details |
| 4. | 15th of July to 18th of July 2021 | Ehlersdorf | S*** | more Details |

The dates are preliminary, without guarantee and not excluded from changes.


Due to the current difficult situation of many companies and our partners, which have always reliably supported us at all our previous shows, the financial participation of our riders will be inevitable in the long run. To be able to offer you, the riders, full prize money at every show we cannot and do not want to solely rely on the help of our previous sponsors to bear the costs for all show-related costs. As we are interested in a long-term, mutually beneficial collaboration we need your support to improve showjumping competitions. For this reason, a membership in the club for the promotion of showjumping will be required to participate in our shows.

You can choose between two different membership alternatives (conditions can be viewed in the application form). In this way we hope for a well-organized showjumping circuit under good conditions, which offers riders and horses as well as horse owners and breeders in Schleswig-Holstein and beyond a good platform for their sport and their business.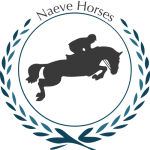 We hope for your support.
Team Ehlersdorf

more information
EMAIL
info@naeve-horses.com
ADDRESS
Ehlersdorfer Ring 12, 24796 Bovenau